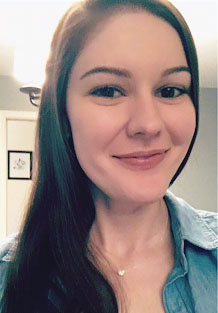 I'm a graphic designer residing in the suburbs of Philadelphia. I have a Bachelor of Fine Arts degree in Communication Design from Kutztown University of Pennsylvania and I've provided a variety of creative services since 2013.

I specialize in retail packaging and marketing design for the beauty & cosmetics industry, but always have an itch to broaden my horizons and explore areas close to my heart.
I push for sustainability in production choices whenever possible and strive to utilize my skills in a way that educates and empowers others.