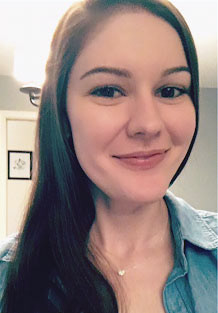 I am a recent graduate of Kutztown University of Pennsylvania where I received a Bachelor of Fine Arts degree in Communication Design. I am a self-starter and have provided a multitude of creative services since 2013, including designs for milestone life events that call for hand-lettering, illustration, and digital photography.

I also have experience working in a rehabilitative care facility where I was able to merge my love for design with my love for helping people. In addition, my time as a student has afforded me several volunteer opportunities. These moments not only taught me the value of being verbally articulate, but also the power of camaraderie and working with a team toward a common goal.

My experiences have given me a strong understanding of the client-designer relationship and the value of a conceptual exchange. Most importantly, they have emphasized the sense of purpose I feel when designing to create an experience for others. I am a passionate and firm believer in the power of environmental design and am driven by design's potential to comfort, intrigue, and change lives for the better. This sense of loyalty and pride is an essential element in every single one of my design projects.